CORNUCOPIA: RED HAND

cast paper, gesso, red bole, slate

12" x 12" x 2"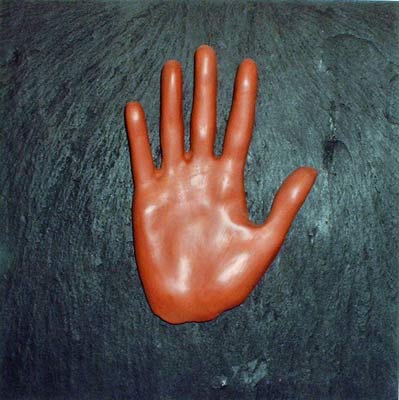 Though sometimes yellow or gray bole is used under gold leaf, red bole is favored when desiring to impart a warm rich glow to the almost transparent leafing.

The original plan for this hand was to water-gild it with 22k gold leaf, but after sanding the final coat of the red bole the hand was so sensual that I couldn't bring myself to gild it.

Bole is finely ground clay that

is applied over gesso and

used as a substrate for gilding.

close window to return to CORNUCOPIA page